High quality used storage systems
Second-hand systems at interesting prices - even 20-year-old systems still do their job today, just like on the first day.
The professional storage of sheet metal and long goods requires well thought-out solutions.
storemaster® has been designing, planning, constructing, manufacturing and assembling storage technology for customers in the metalworking industry for over 50 years. This includes sheet metal storage, coil storage, long goods storage, individual special solutions as well as the electrical and digital connection of the storage facilities to the overall process. When designing suitable storage systems, we always have our clients' entire intralogistics in mind. After all, clever warehouse technology supports day-to-day business and makes work in the warehouse both more efficient and more ergonomic. Our racks, towers, crane arms and other components meet the highest quality standards and come with a 20-year manufacturer's warranty.
In addition to customised solutions, storemaster® also brokers used storage technology and display items from its own production. These elements and storage systems meet the same high standards as specially designed shelving systems. Their material, workmanship and the quality of the end product are in no way inferior to new designs. Even used systems are covered by a manufacturer's warranty corresponding to the year of manufacture. We will be happy to provide you with expert advice on which components from our used range will suit your requirements. We will gladly offer you used storage technology from our range if it fulfils the required tasks. Otherwise, we are of course also available for further advice and design of individual solutions.
Here you have the opportunity to view our current offers for used warehouse technology. You can use the red button to enquire about specific systems directly.
3 pcs. ArmStrong® cantilever racks
Single sided boltless shelving
Specifications

Stand

4,360 mm

Max. cantilever suspension

3,985 mm

Cantilever length

1,000 mm

Permissible load per storage level

1,200 kg evenly distributed load

Number of stands

2 piece

Number of storage places
5 piece
Year of manufacture
2001
Location
46395 Bocholt 
State
used 
Trade fair exhibit - ArmStrong®SwingOut
Long goods swivel shelf system
Storage levels can be conveniently swivelled out in seconds from a standing position
Specifications

Delivery:
free to the door
mounted ready for operation
Execution:
one-sided
Material length:
6000mm
Useful depths:
5 swivel levels à 750 mm
3 swivel levels à 500 mm
Permissible payload / swivel plane:
3.000 kg (gl.v.L.)
Number of shelf uprights:
3 pcs.
Stand spacing:
2,000 mm
Useful heights:
8 x 150 mm
Equipment / Compartment:
Material trough 5,000 mm long
Various subdivision accessories:
+ € 400.00 per swivel level
Accessories incl.:

storeboy

Rolling step, handling hook
Top design:
Attachment with 3 cantilever storage levels
for forklift operation, pluggable 75:75 mm
System height:
approx. 4,000 mm
Paintwork:
RAL 5002 ultramarine blue
Exhibit - TwenTower®spezi
Drawer storage system for residual sheet and bar material with double-sided pull-out
Material handling of bars, rods, tubes, etc. with the optimum storage density for up to 500 types of bar material; drawer load capacity 1,750 kg, 2x usable depth 770 mm, plug-in pin compartment subdivision depth bars, pull-out roller runners can be swivelled in.
Double-sided version with separate drawers per level and side. Cannot be pushed through!
Specifications:
Stored goods:

Remaining sheets up to 750 x 3,000 mm

Bar material up to 50 x 3,100 mm

Number of drawers:

35 Perforated for pin compartment subdivision

Distance of the shelf depth bars approx. 350 mm

to. Load capacity per drawer:

1,750 kg

clear usable heights:

30 × 50 + 2×100 + 3 x 150 mm

Length x depth i.L.:

3,130 x 770 mm

System height:

2,400 mm

top drawer:

approx. 2,100 mm

bottom drawer:

approx. 300 mm

System width:

3,750 mm

System depth open:

max. 3,610 mm

System depth closed:

2,050 mm

Execution:

on both sides retractable Pull-out rail walls

Net price ex works

€ 25.000,00 Free delivery; block-assembled ready for operation

Order requested to:
ShuttleMaster automatic (ShiftMaster) Exhibit Year of construction 2017
Fully automatic sheet feeding station for laser cutting machines, etc.
consisting of:
Specifications

Accessories
Robot system, make Yaskawa MPL300 DX100, load capacity 300 kg
incl. base, control, profibus, cable set, controller German/English.
Setup
Cassette changing tower with 13 interchangeable drawers
13 medium-format cassettes à 2.5 t for rear-side alternate loading
Top attachment with 12 medium format cassettes of 2.5 t each for reverse Change
Vacuum manipulator make Schmalz, max. load 250 kg
System programming on site - System currently out of operation
Exhibit pick-up price
€ 100.000,00
Self collection by arrangement
if you are interested, please click the red request button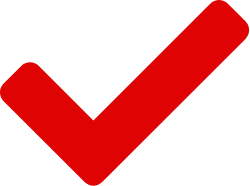 Advantages of used storage technology
Especially when it comes to standard elements, it's worth taking a look at our range of used storage technology. If you find the right components here, you can make a real bargain and protect the environment at the same time. Your advantages at a glance:
Sustainability. Second-hand storage technology saves the resources required for a new building. This protects the environment, saves energy and raw materials. The continued use of second-hand storage systems is therefore a sensible measure of corporate sustainability.
Quick availability. Already manufactured shelving systems, pallet racks or storage towers are available with their specifications already finished. The dimensions and loads are fixed. If necessary, the manufacturer can retrofit the electrical equipment or WMS connection. In this way, the used storage technology is immediately ready for use in the company.
Reasonable price. Even though buyers of used storage technology may compromise on the flexibility of dimensions and element selection, their favourable price has a major advantage. New construction of storage systems can be associated with considerable costs. At storemaster® , the design of storage technology is always carried out with the aim of a short
Amortisation period. Choosing the right used warehouse equipment at a lower price will further shorten the payback period if necessary - and with the same quality standards as new designs.
Simply take a look at the available storage systems and exhibits online. Here we have listed the relevant details as well as technical data and specifications for you. If you are interested, we will of course be happy to arrange an appointment with you.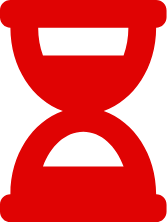 Disadvantages of used storage systems
Your processes are well thought out, tailored to your production and logistics and unique. For this reason, second-hand racking systems or other storage technology are not always a good enough fit for an existing operation. Make the following considerations before you consider buying second-hand storage equipment:
How much effort is required to adapt the system to your requirements? When you buy used components, you gain an advantage in terms of price. But how many man-hours do you have to dedicate to the adaptation? Investigate thoroughly how well the second-hand offer fits your needs. With an estimate, you can roughly estimate how much effort the effective commissioning will cost you. This knowledge enables a realistic comparison between a new purchase and a second-hand acquisition.
How much optimisation is necessary and possible? A system that is not aligned to your weights, dimensions, materials and working methods can certainly be optimised. It can rarely be perfectly fitted. Therefore, consider whether the used system will be good enough even after adjustment and optimisation.
What are your thoughts or plans for the future? Is a new planning due in your company? Are you considering completely changing your storage technology? In this case, it is often more worthwhile to dispense with makeshift solutions such as used equipment and to plan directly from scratch. Individually designed storage systems can meet your requirements to a far greater extent than second-hand ones.