Pioneers in storage technology since 1967
storemaster® designs, plans, constructs, produces and installs your storage solution for sheet metal, coils and long goods from the hands of specialist engineers in the highest quality on the market and with a 20-year guarantee.
Smart sheet metal storage design and unique heavy duty racking systems for sheet metal, coils and long goods.
Your individual storage solution is waiting for you -
Contact us today!
professionally designed | series production | quick delivery | particularly good value for money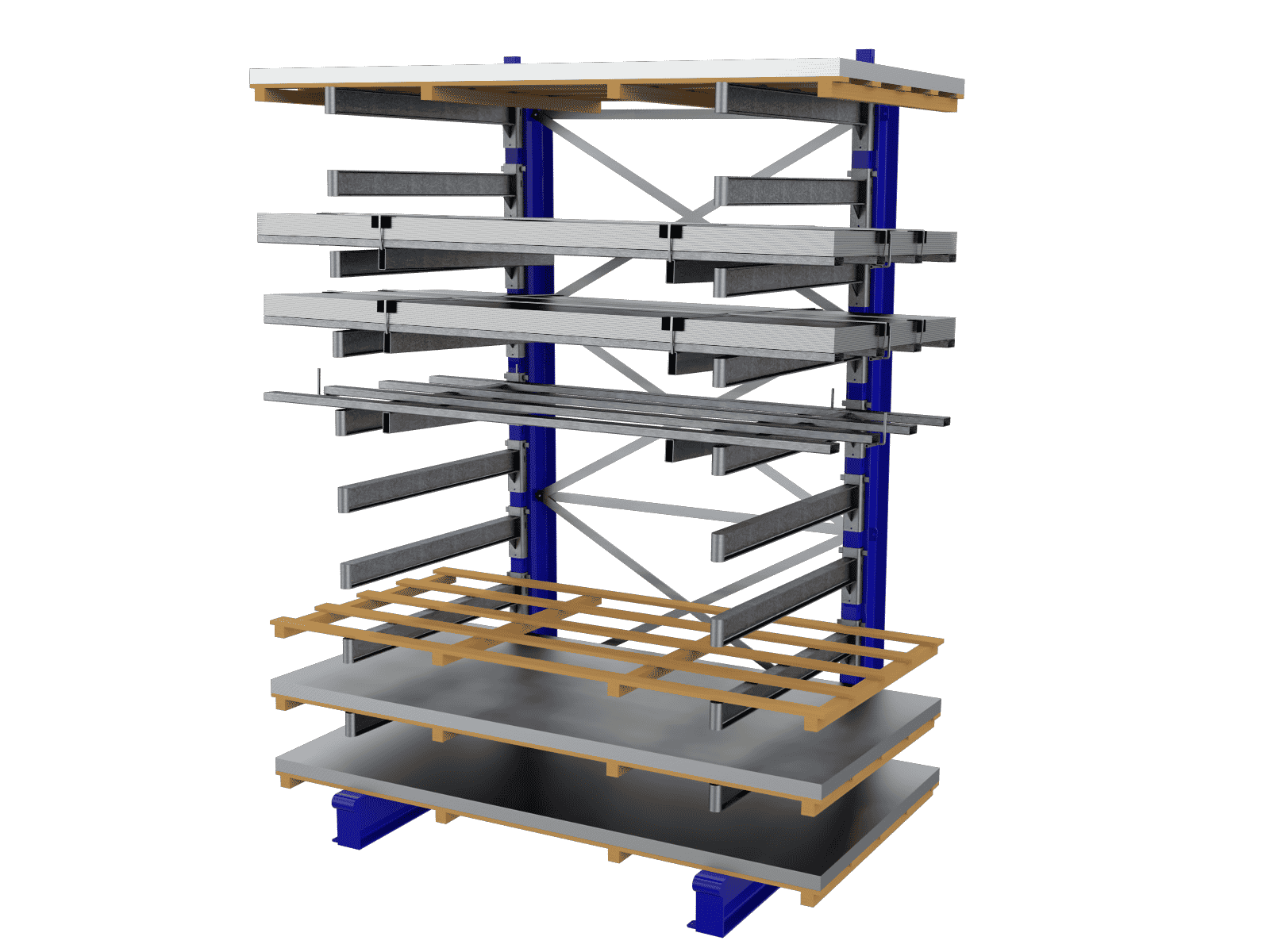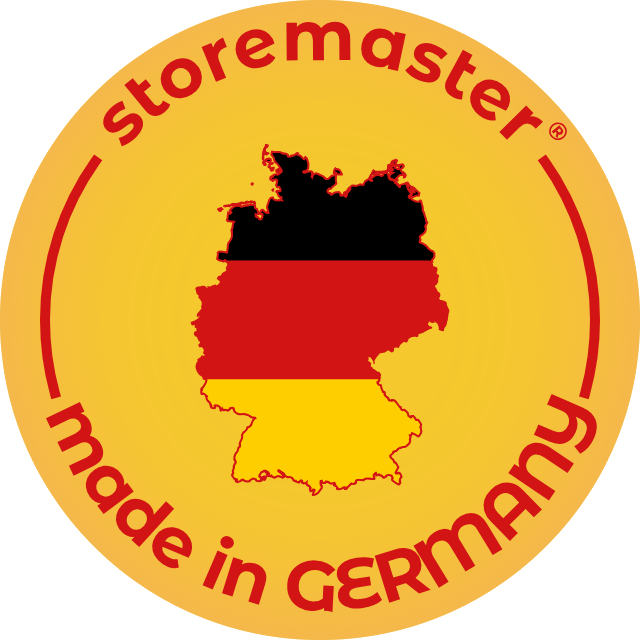 All
storemaster

® Products become
100% made in Germany.
Storage technology for your sheet metal, coil and long goods warehouse
The efficiency of our storage technology is guaranteed by a fast amortisation. The outstanding cost-benefit ratio is continuously achieved by means of economically innovative design, construction and manufacture of the systems. Each sheet metal, coil and long goods storage system is modular and can keep up with the development of your company without any problems. This also allows for a completely customised storage solution for your needs. All racks are flexibly adapted for your individual situation. Rationally planned complete solutions for the storage and handling of sheet metal packages, sheets, coils, slit strips, bar material and long goods of any cubature have a lasting effect on a cost-reducing material flow in your company. All storage systems (sheet metal storage, long goods storage, coil storage, etc.) are available for any dimensions and formats up to 12 m and tonnages up to 10 t. You can choose to operate the storage systems by forklift truck, crane or manually by hand. Choose the right handling warehouse, stationary or dynamic, as a tower warehouse or interchangeable system with heavy-duty drawers, system pallets, wooden pallets or long goods cassettes.
Convincing references
Our business partners include small, medium, large and very large companies
in Germany, Europe and around the world.
Demand expertise in warehouse technology
storemaster® is an experienced partner for efficiency and reliability in the realisation of your vision of functionally high-quality storage technology with its modular logistics systems. As a pioneer in storage technology, we are at your side with advice and practical help when it comes to logistics consulting.
Industrial shelving systems comprise two terms: shelving technology and storage technology, in a broader sense also material flow technology. The 3 dimensions of a racking system: length, depth, height do not fulfil the requirements of a detailed racking system. For the efficiency of a shelving system, i.e. its rationalisation effect, the safety through accident prevention, the ergonomics of the material handling and the sustainability of the permanent use through excellent processing quality, a creative shelving system development is required which, in addition to the parameters mentioned, includes the dimensions of space and time as decisive criteria for the use of shelving technology in general. Space utilisation through high storage density and time savings through short, optimised routes are the main factors to be mentioned here. In today's world, however, the conservation of material and energy resources that can be achieved through the imaginative art of engineering is also a factor that should not be underestimated in the manufacture of a product. Only when a heavy-duty racking system passes its verification (truthfulness of claimed properties) from this point of view, can the validation (proven benefit => reference systems) for an evaluable storage technology be approached. For the development of the optimal solution to a storage problem, this means, in addition to the demand-related development of heavy-duty racking systems, the creation of logistical concepts in the context of in-house warehouse planning by experienced specialist engineers as experts for a future-oriented storage facility within a material flow that satisfies the aforementioned aspects.
Our certificates
We are a safe and strong business partner.
Our work is characterised by reliability and consideration.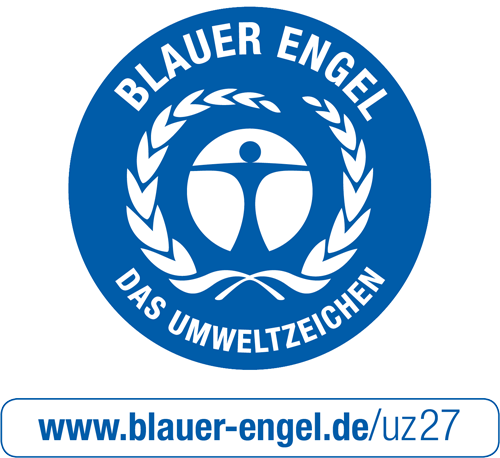 Sustainable packaging
More than 1 million trees are felled across Europe every year in order to use their wood to transport a one-off package of sheet metal from A to B. Is that necessary? storemaster® says no and invented a load carrier that remains permanently in use without being renewed or disposed of.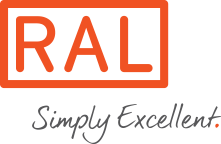 RAL Environmental Quality Mark
The Blue Angel is the oldest eco-label and one of the most renowned quality labels in the world.
Since 1978, RAL has been the Sole awarding body of the Blue Angel.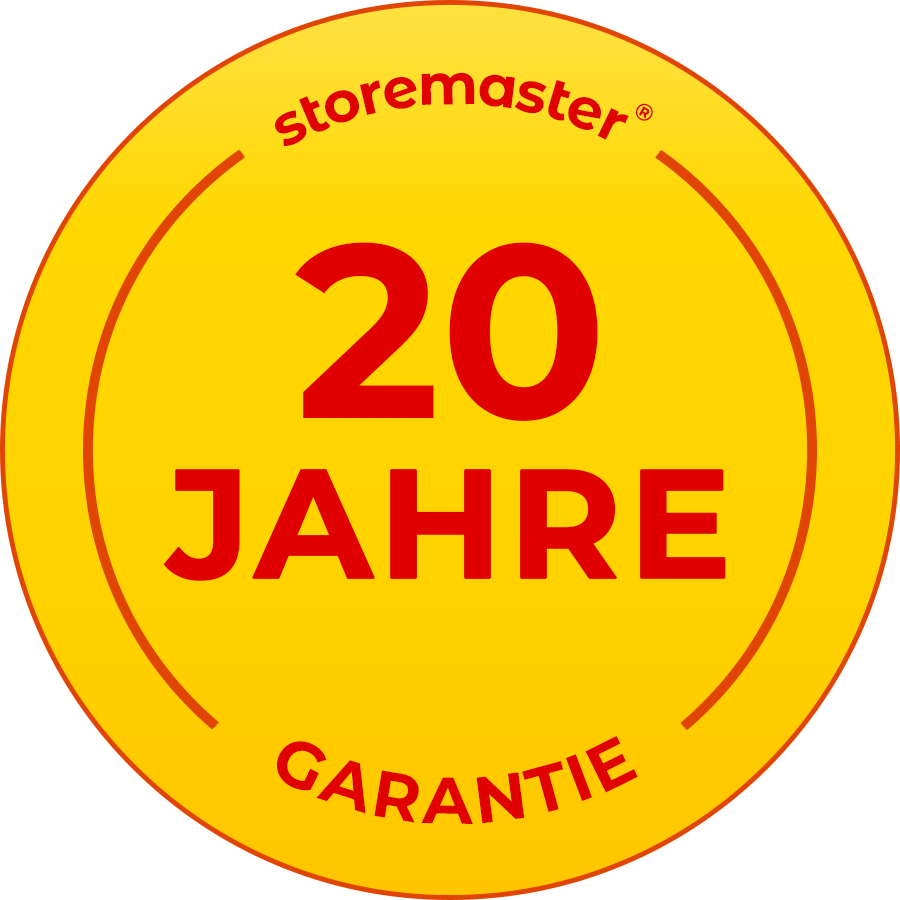 Highest product quality
We are completely convinced of our stock products not only in terms of content, but also in every other respect. That is why we grant a guarantee on all storemaster® Products 20 years warranty.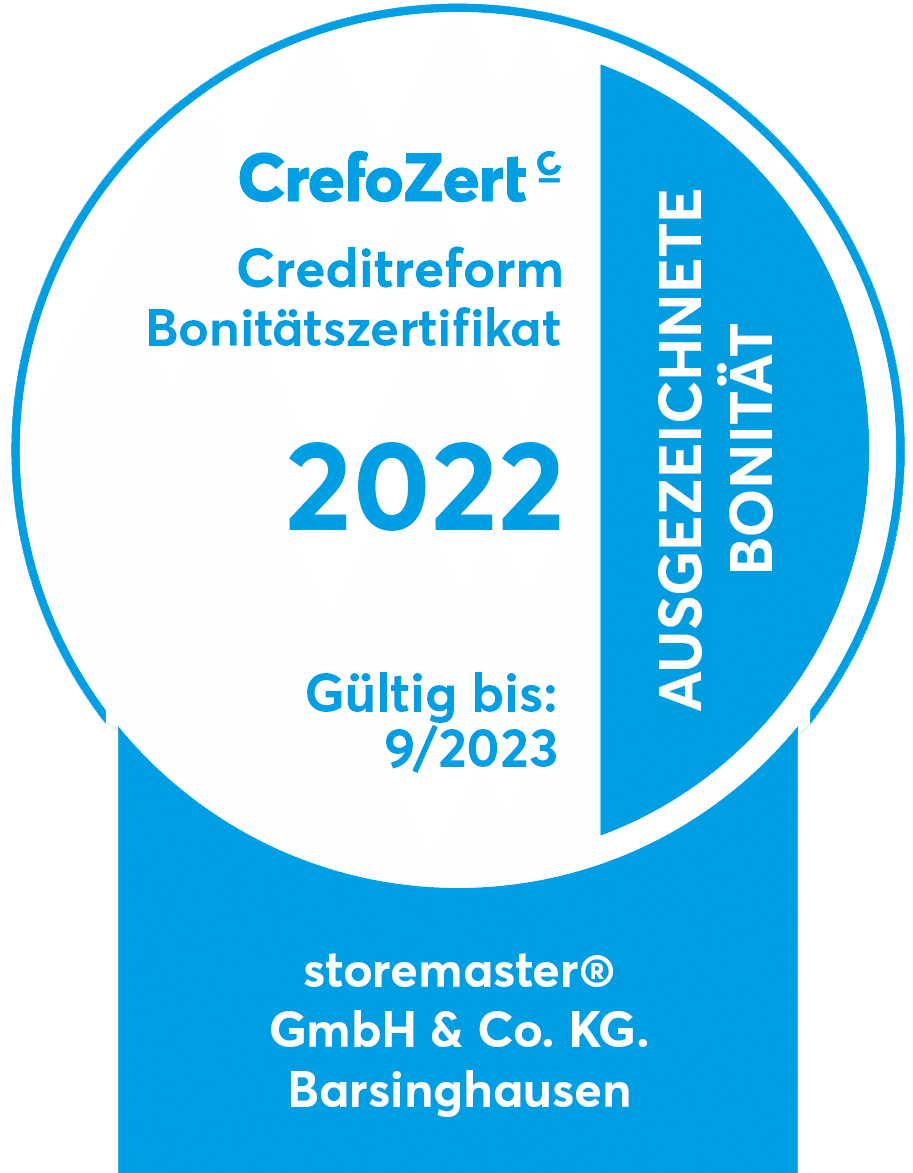 A strong partner
storemaster GmbH & Co. KG. is one of the 2% of German companies to have been awarded the "CrefoZert" creditworthiness certificate for exceptionally good credit standing. Creditreform thus certifies that our business conduct is impeccable and the forecast for the future is positive. Your perfect business partner!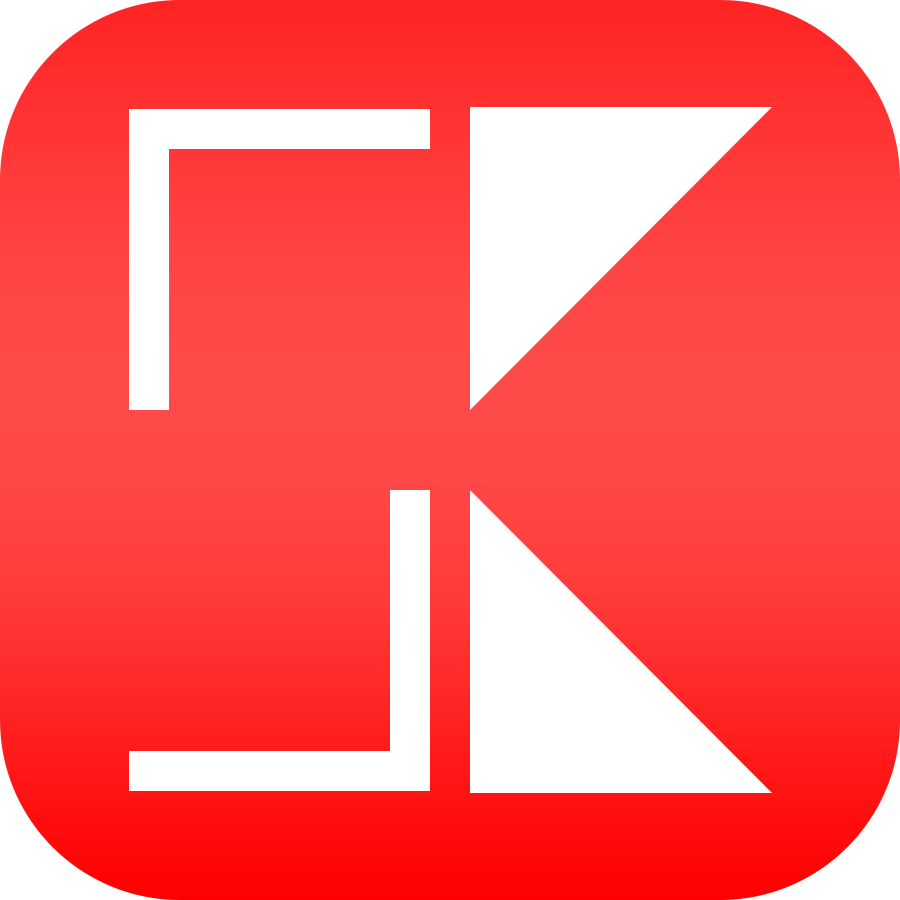 StoreKeeper® Warehouse App
With StoreKeeper® warehouse management software, you have your entire warehouse in view at all times.
Connect your ERP and off you go.
StoreKeeper® is cloud-based and can therefore be used across platforms.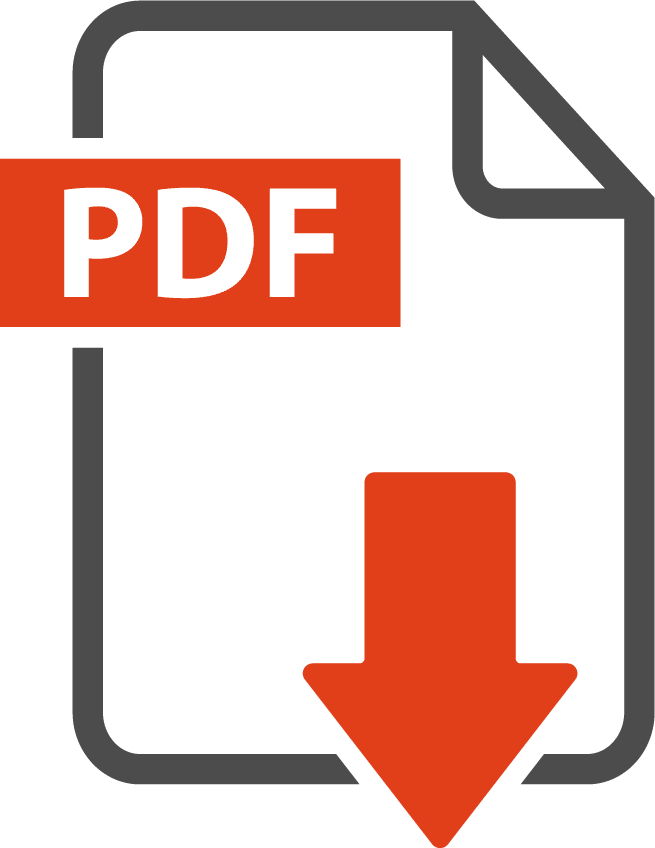 Optimally and transparently positioned: PDF documents for utility models, trade marks and certificates.
With our transparent and accessible way of working, you can be sure that we are a safe and professional partner for your requests and wishes!
We look forward to your enquiry!