ArmStrong® Sheet Metal Standard Universal
Standard sheet metal storage shelving as a sheet metal package boltless shelving system

Heavy duty cantilever rack
The classic storage technology adapted for sheet metal packages. Benefit from standard dimensions and standard weights. Our cantilever racking convinces with flexibility and load capacity.
Tried and tested, yet innovative. Thanks to the plug-in system, cantilever shelving is one of the most flexible systems on the market. The shelf height can be changed with just a few handles, so that the right compartments are always available.
Each arm is hot-dip galvanised according to DIN EN ISO 1461 and thus extremely resistant to abrasion and weathering.
Visit our storemaster® Shop and make your own ArmStrong® BN individually together!
Advantages at a glance
High flexibility due to plug-in system
High operating comfort thanks to half-round deflector made of solid material
Increased tilt resistance due to unique design features
rapid availability
Designs
Single shelves or rows of shelves
Endless levels possible with e.g. gratings
Load capacities individually adaptable
Adaptations
Supports for the cantilever arm levels
Number of uprights and cantilevers
Depth and slope of the arms can be adjusted
Don't any of our systems meet your expectations? Contact Contact us for individual solution concepts.
Tired of all that wood?
EuroTower®

The Sheet Metal Storage Clou | Tower bearing with euroFLAT®
The new highlight of sheet metal storage technology - woodfree for ever cost-decimated
patent (DBGM) simply ingenious universal - for any application
The EuroTower® - Storage system provides a remedy for little money. The most cost-effective sheet metal storage system eliminates the constant hassle of wooden pallets. This is replaced by the stable steel load carrier euroFLAT® in combination with the universal system that has been tried and tested for 40 years ArmStrong®.
The innovative sheet metal package load carrier made of hot-dip galvanised steel offers the identical advantages of a conventional wooden pallet. And much more besides.
Advantages at a glance
Higher storage density compared to the wooden pallet
Direct loading on cut-to-length lines or automatic system
Suitable as exchangeable pallet
Environmentally friendly and resource-saving
opt. with stops for transport safety
Visit our storemaster® Shop and create your own EuroTower® individually together!
euroFLAT® returnable exchangeable pallet at a glance
The compatible euroFLAT® not only creates cleanliness and order, serves to ensure safety for transport and storage, but above all protects the environment at the same time.
What makes the euroFLAT® better than the conventional wooden pallet:
Plug-in stops for safe internal transport
Concealed receptacles for the pluggable stops without interfering contours when loading on cut-to-length lines
No costs for fire load insurance
No costs for the continued purchase of wooden pallets
Universal for diverse transport requirements
wood-free Possibility of dust-free maintenance of clean zones
No accidents as with conventional brittle wooden pallets
forward-looking due to wood-free Improving and supporting the environment and climate
Visit our storemaster® Shop and make your own euroFLAT® individually together!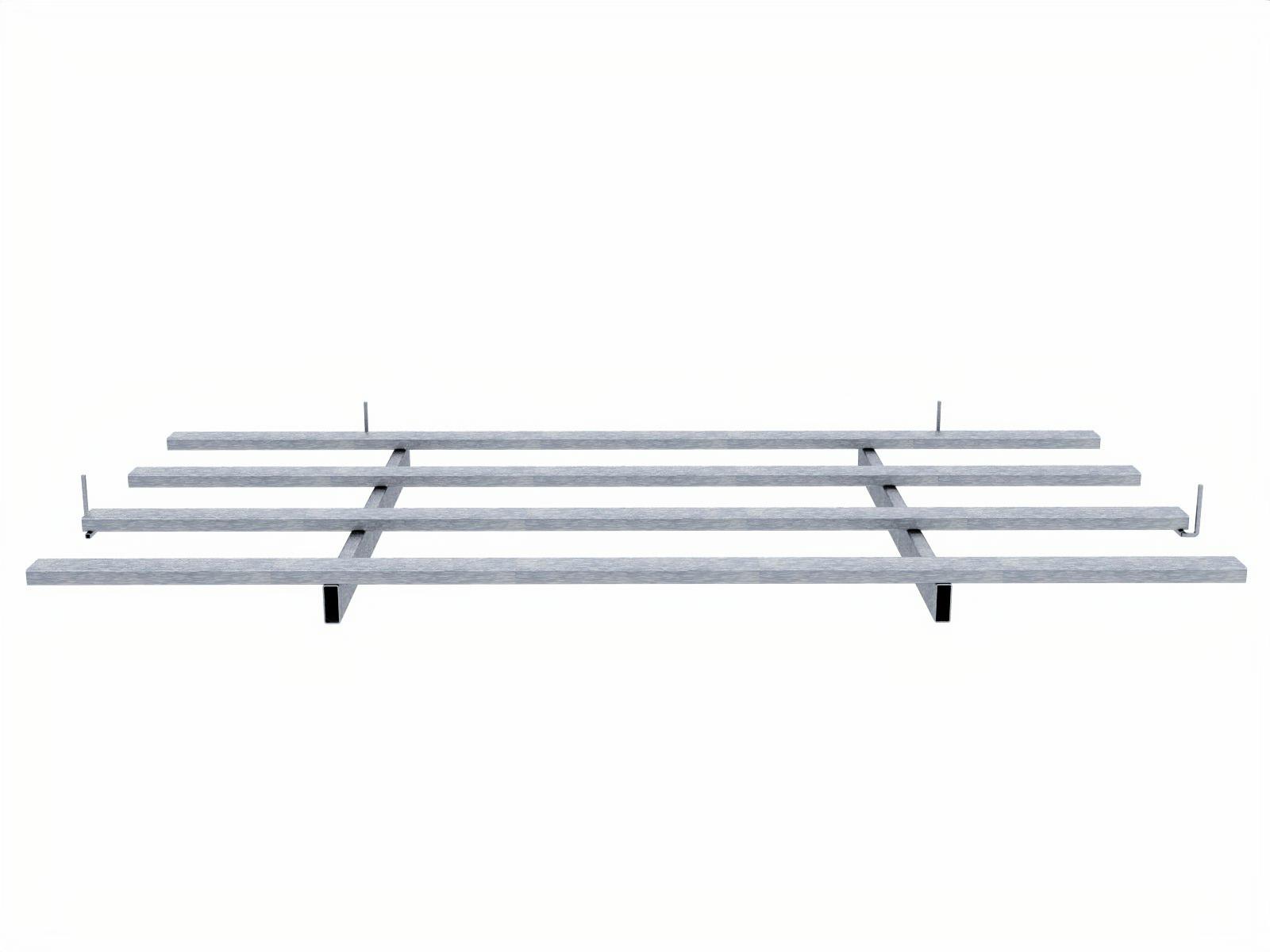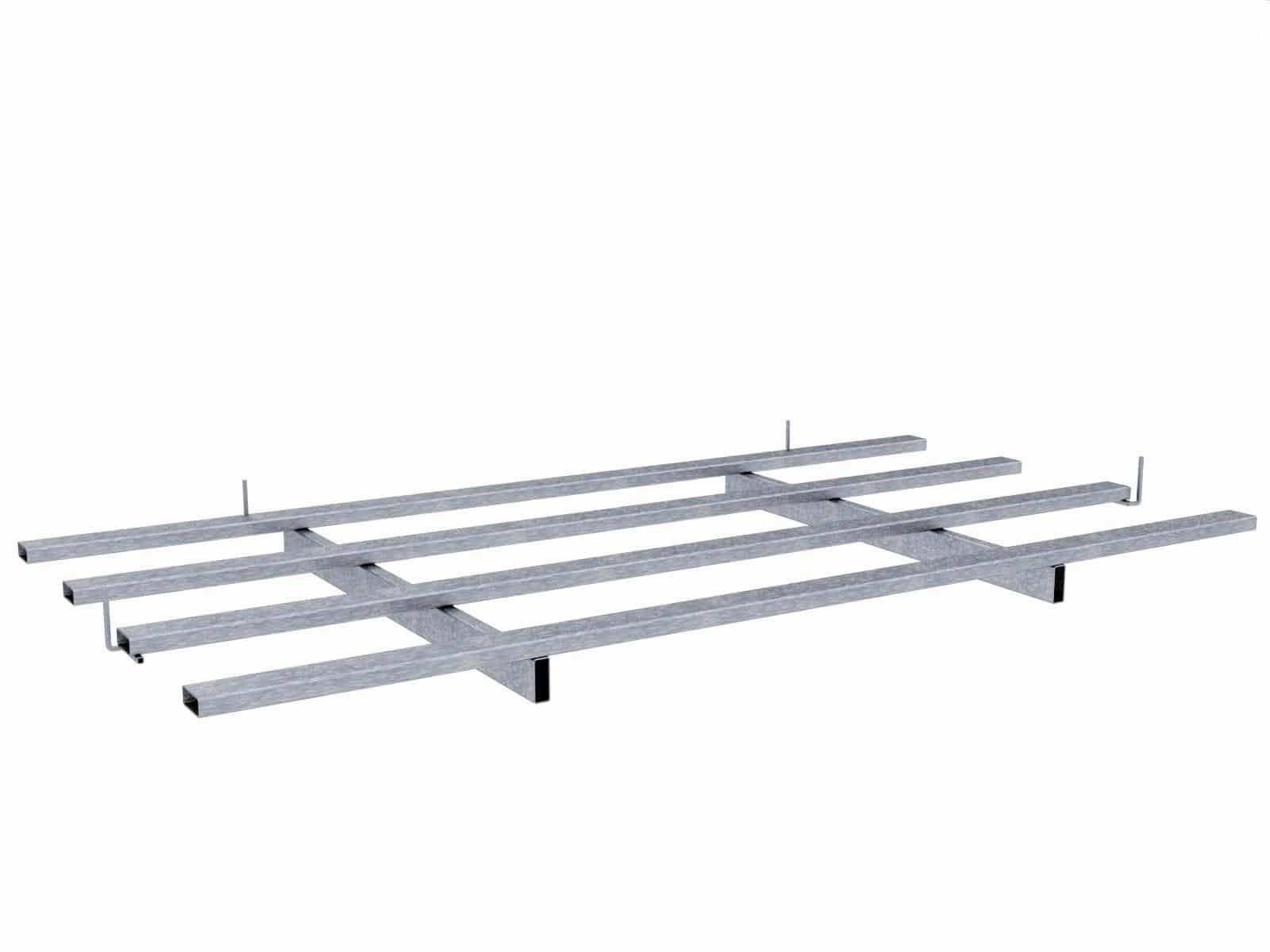 The automatic alternative
storemaster® ShuttleMaster AUTOMATIC
The new highlight in automatic sheet metal processing - finally for less money.
ingeniously simple | efficient | highly flexible | modular
Sheet metal storage automation with growth potential - successively expandable to up to 1,000 sheet metal types - with up to 10 machines - conventional sheet metal processing active in parallel.

Ideal also for the Pre-picking of sheets for continuous processing of machine follow-up orders without the continuous provision of whole sheet packs of changing sheet types.
The Starter Kit: production-integrated with 20 change places (10 temporary + 10 in buffer) from 150.000,00€ handed over ready for operation - any further storage space that can be integrated in the ShuttleTower® from 1.000,00€.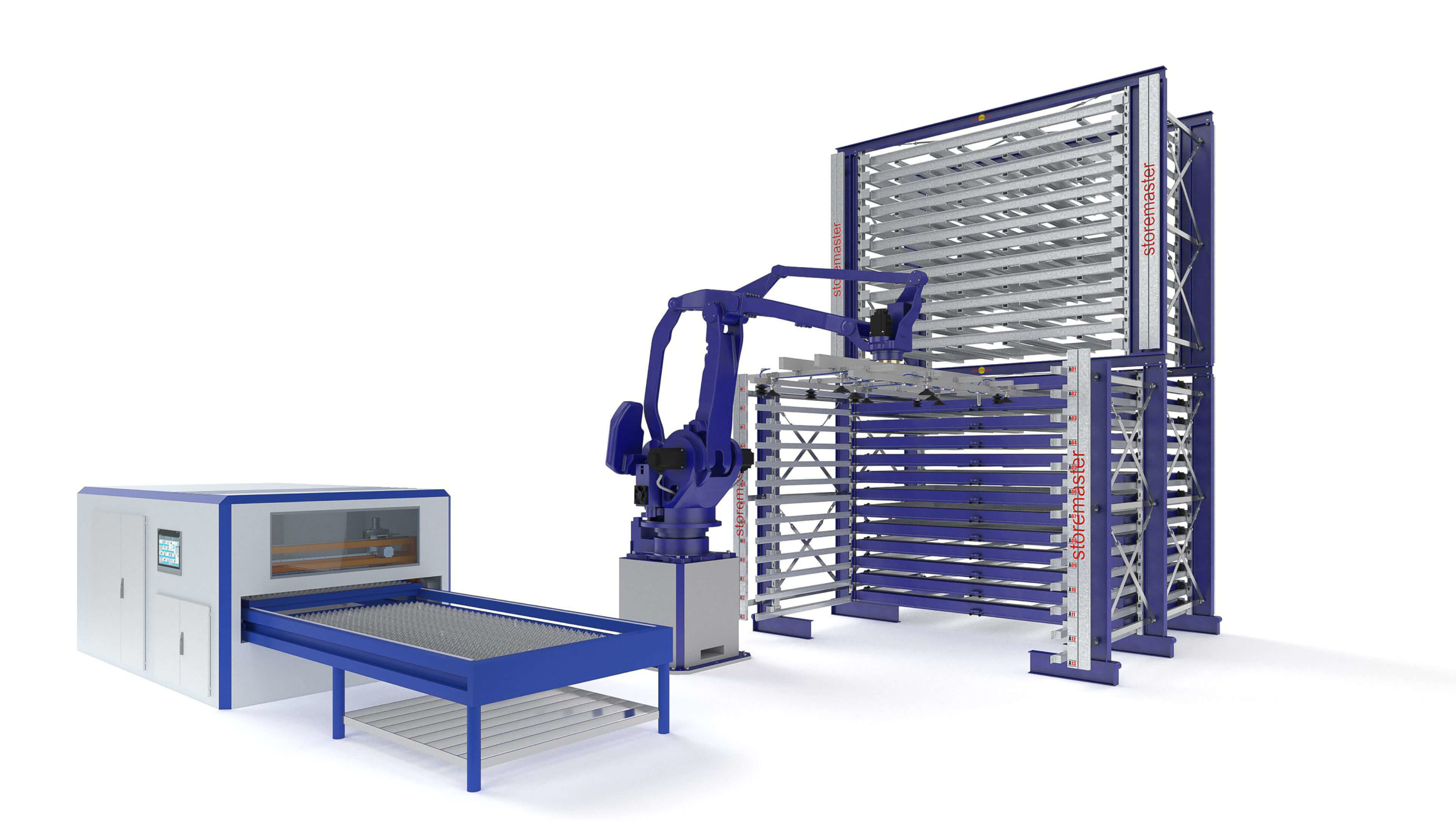 Would you like to learn more?